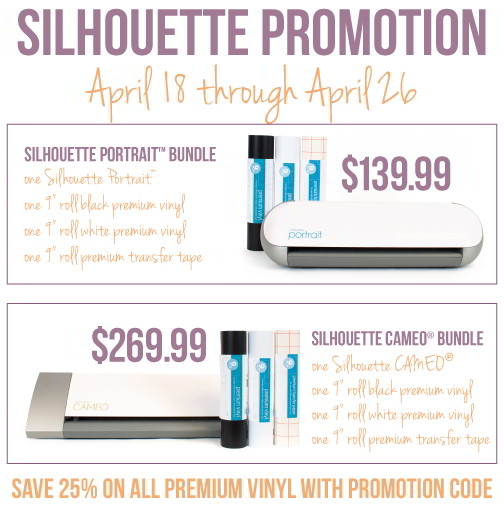 Are you ready to take the plunge and purchase your very own Silhouette Cameo or Silhouette Portrait?
If the price tag is holding you up, take a look at these fabulous sites who are currently offering promotion codes and giveaways! These promotions are running from April 18 – April 26, 2013.
Take a look at these sites, enter for your chance to win and pick up your promotion code for your Silhouette bundle today. These sites are also great sources for inspiration when your new toy arrives!